The Art Sisters is currently closed to new members.
Make sure you are on the waitlist and you will be one of the first to know the next time we open.
Your information is kept private and never shared,
A Community that inspires & supports each other.
Sharing your work inspires the community...and positive feedback sparks more creativity. A monthly live chat to answer questions, share work, and have acknowledging progress.
Encouraging & Supportive
Instead of Making Art Perfect, Make it Perfectly YOU.
Stay in the creative flow each month with new projects. Discover your own personal version of what I am teaching.
I encourage you to step out of the box and explore. Let-go of the inner critic that screams perfection and Embrace a sense of wonder... Welcome the unexpected as you uncover your own favorite techniques and style.
Become perfectly passionate about taking the Creative Adventure and making YOUR own personal art.
Inspiration & Freedom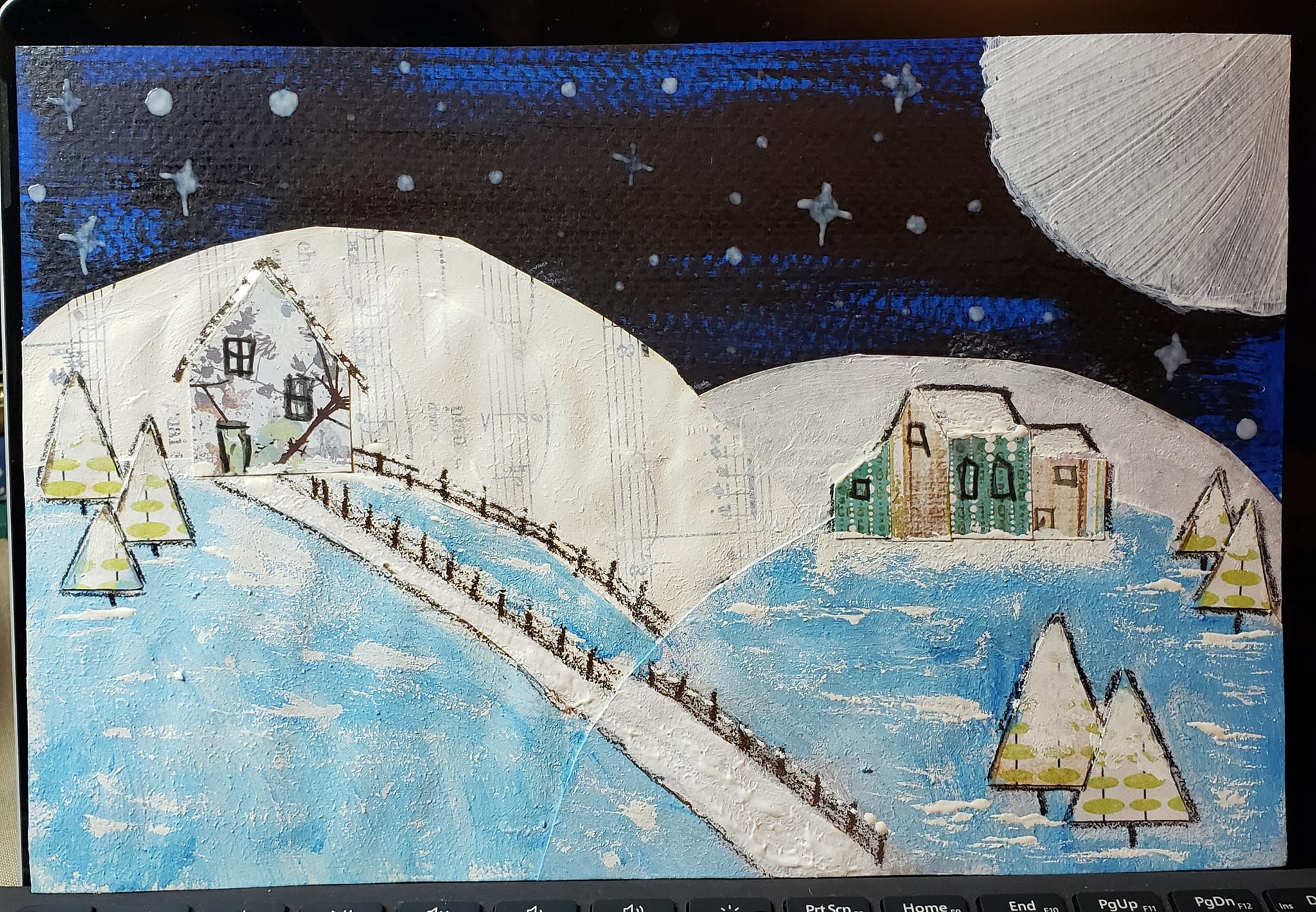 A Creative Practice that supports relaxation.
I will be your compass & guide as you receive step-by-step instructions on our projects each month.
Begin a routine where you make time for YOU, as you let-go of daily stress through art.
ART - A Retreat from Life's chaos.
Hi, I'm Cathy ❣️
I am grateful that at a very young age I was exposed to this wonderful world of art and creativity. I still remember the wooden purse that my mother helped me, as a little girl, collage with bright colored paper and Mod-podge.
In school I gravitated toward the classes that allowed me to experience some form of creative adventure, eventually earning my Bachelors degree in Fine Arts. After marriage I put my career on hold to raise a family, but the inner need to be creative was so strong that I sought out opportunities to share my love for art and teach design.
How I charge my creative battery
Nothing can charge my creative battery better than strolling through an Arts and Craft fair. I love the energy in the air as everyone is selling their latest artsy creation.
Other creative passions
If given a chance to go hunting for vintage treasures, I am always first in line. I enjoy the adventure of finding something old and forgotten, and giving it new life....which led me to the adventure of opening up my own Vintage Boutique, Magnolia Hill. It was a place where one could hunt for treasures while participating in an art class or two.
Encouraging & teaching
Gathering people to encourage and teach comes naturally for me...which is why I created the Art Sisters, an online group also known as the Adventurous Creatives. 🌻🦋